Gigolo Sim
Now on Patreon and Commercial Release in Progress!!
---
So after careful consideration, I've created a Patreon page for myself!!
https://www.patreon.com/thelastyurisamurai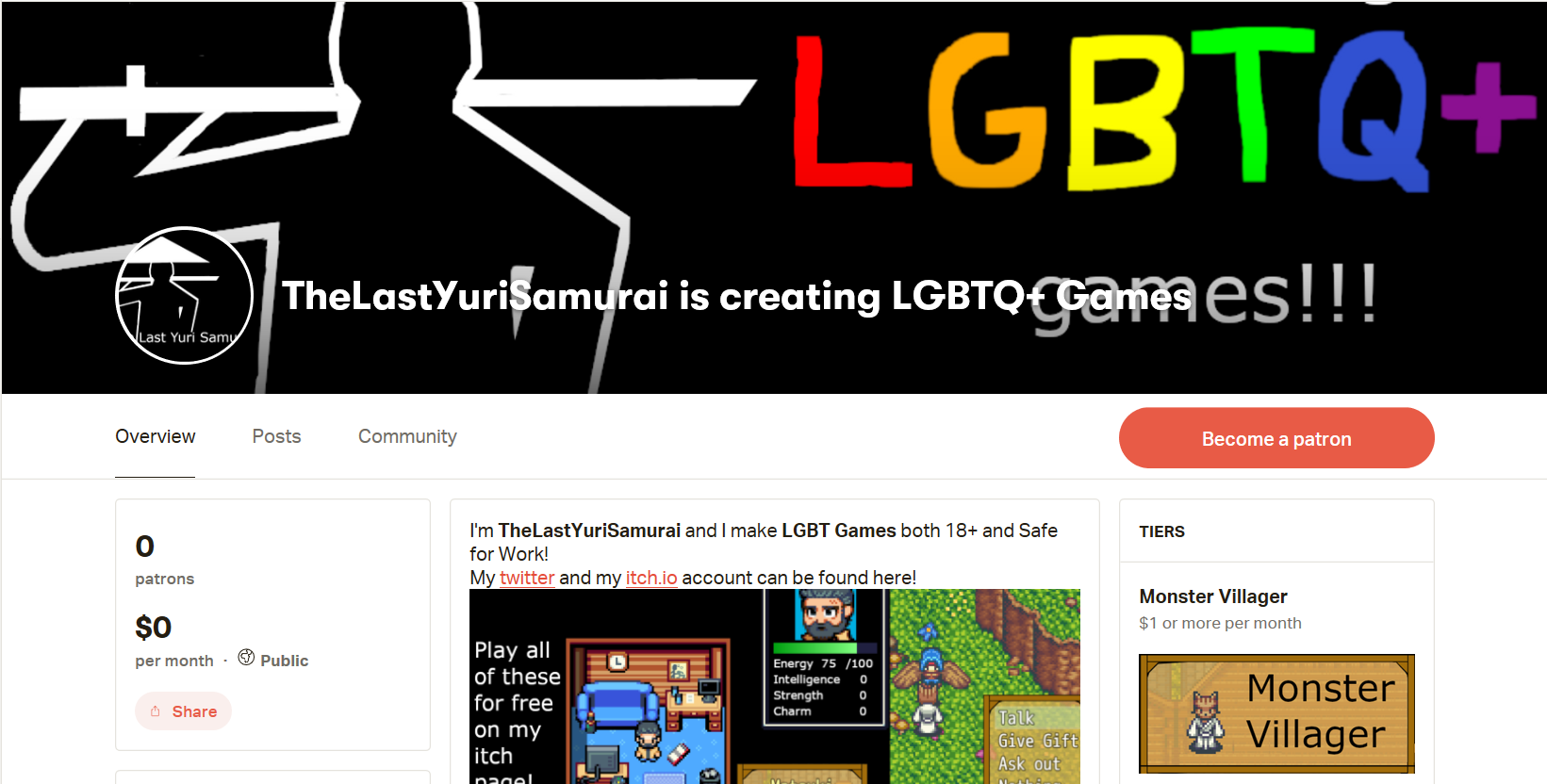 So now any patrons can have early access to any games I work on and be a part of the creation experience by telling me what THEY WANT! I've purposely kept the tiers very low so that any and all of you can get a fair deal and have access to everything. I am currently working on a commercial release for Gigolo Sim which will be released on April 18th! For those who are a $1 patron or above, this release will BE FREE for them!!
But for those of you not looking to become a patron the game will have an further extended demo version and will only sell for 1-2$ anyway. I want to give people a good experience for a reasonable price! Planned features include:
More npcs (50% done!)
More love interests(both male and female, because all the homo)
More items!(10% done!)
More jobs (from twitch streamer to spitter on Onion rings!)
Promotional System!(20% done!)
An updated HUD!(completed!)
Custom pixel images for main actions!
Addition of mini games (one of at least two completed!!)
More areas to explore!(SIX maps already completed!! (see spoiler below for the new CASINO)