Gigolo Sim
GIGOLO SIM(18+) FULL VERSION LAUNCH!
---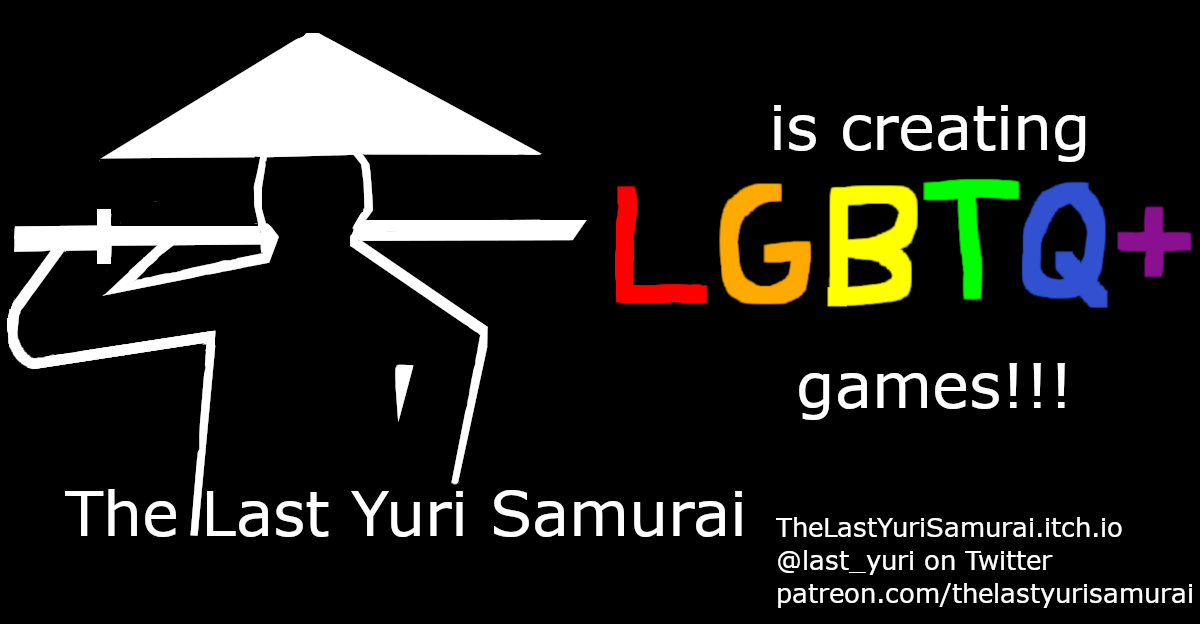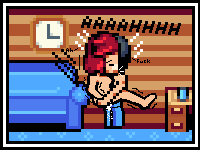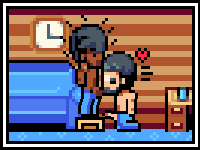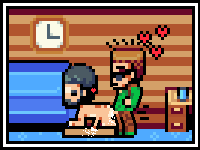 General Summary

You get to live out your fantasies in Gigolo Sim! Tired of his stupid 9 to 5, Gigolo is being pressured by his uncle to inherit his farm in some valley somewhere, but Gigolo just wants to get laid! Multiple times! So he decides to go to the big city where his story begins!!
-A FREE DEMO! Perfect for those of you who want a taste of the game before investing the steep price of.... $1?
-AN ART PACK!!! Containing all NSFW scenes, for just $1 more!!!
-4 unlockable nsfw scenes (2 with men, 2 with women, Gigolo is an equal opportunity employer, so to say)
-3 mini games at the casino!
-Train your Intelligence, Strength, and Charm to impress men and women alike!
-Take up a job using your special skills to earn some money!
-FULL JOB SYSTEM, with promotions and bonuses!
-Laugh at stupid old internet jokes!!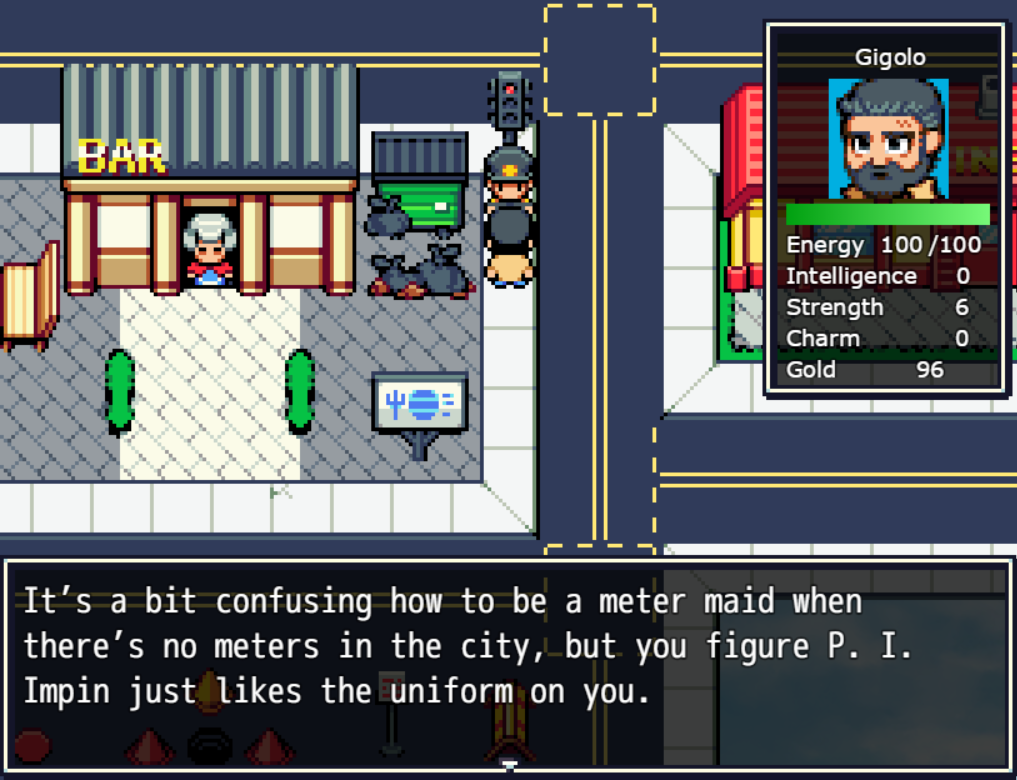 -Explore your environment to find all sorts of hidden items and quests!
-Want to find a dirty dildo and insert it into a questionable hole? You can do that!!!
-Want to find the 4 legendary Monster Pockets? You can!
-Lots of REALLY stupid and vulgar comedy! Can you find it all?

My Patreon: https://www.patreon.com/thelastyurisamurai
My Twitter: https://twitter.com/last_yuri