Gigolo Sim
HUGE Update with less than a week til release!
---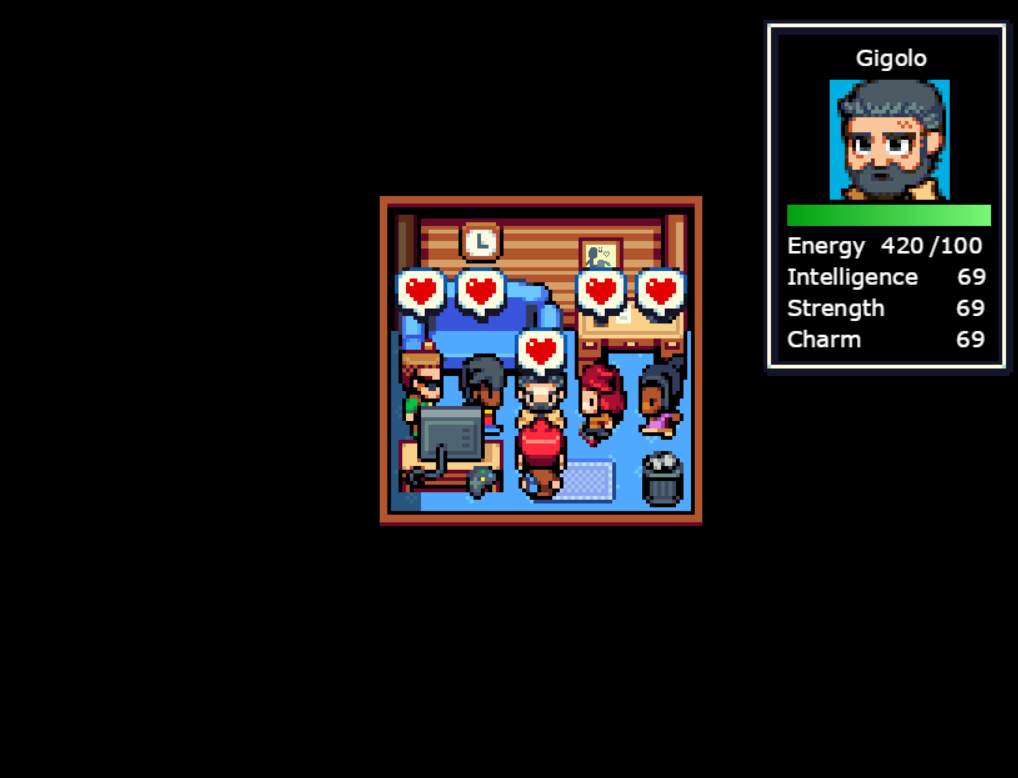 6 days until Gigolo Sim's Commercial release! For a FREE COPY AT TIME OF RELEASE, Support me on PATREON!
https://www.patreon.com/thelastyurisamurai
General Summary

You get to live out your fantasies in Gigolo Sim! Tired of his stupid 9 to 5, Gigolo is being pressured by his uncle to inherit his farm in some valley somewhere, but Gigolo just wants to get laid! Multiple times! So he decides to go to the big city where his story begins!!
-Train your Intelligence, Strength, and Charm to impress men and women alike!
-Take up a job using your special skills to earn some money!
-Laugh at stupid old internet jokes!!
-Explore your environment to find all sorts of hidden items and quests!
-Want to find a dirty dildo and insert it into a questionable hole? You can do that!!!
-Lots of REALLY stupid and vulgar comedy! Can you find it all?
-There's so much more I plan on adding! You guys will love it!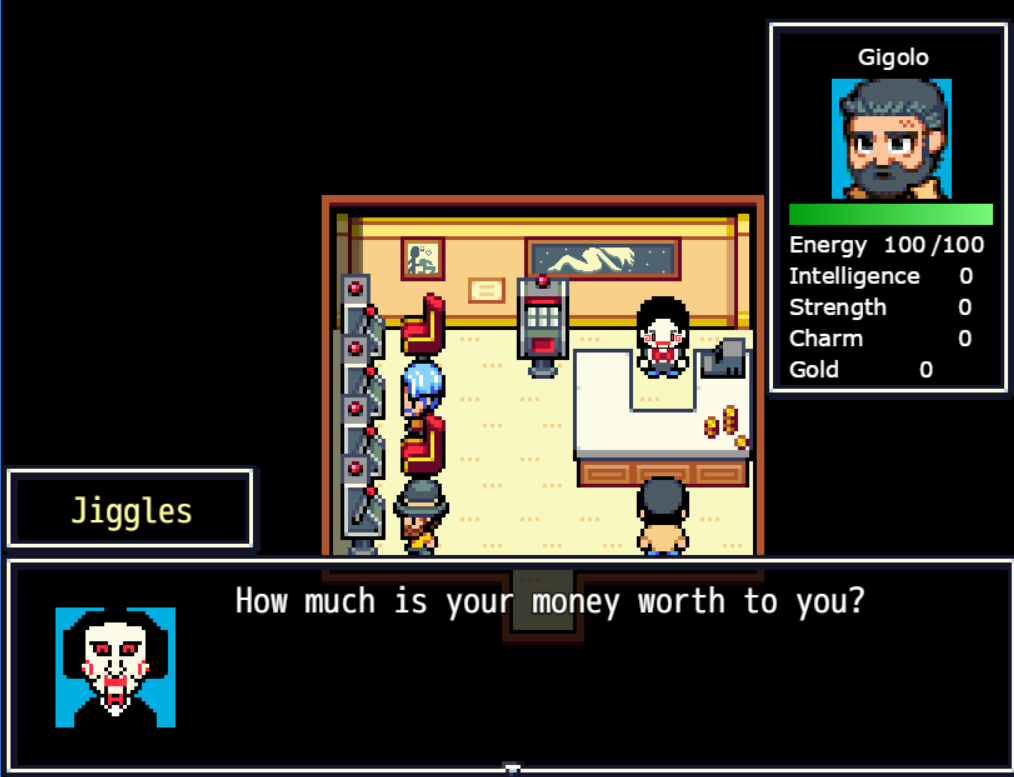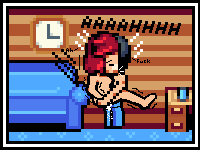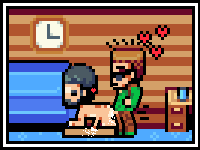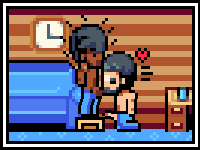 4/12/19 Update (6 days till commercial release):
-3 new NSFW scenes for when you hook up with the dateable npcs
--Fully finished casino with THREE mini games! (Blackjack, Under/Over, and Slots!)
-Over 40 items to unlock more content and overall mess around with!
-3 new shirt options to customize your Gigolo!
-Fully finished job system with SIX JOB OPTIONS, each with FOUR PROMOTION TIERS!!!
-A sentient taco truck to sell you tacos!
-SIX (and counting) NEW MAPS! Each with unique npcs and content!
-AN UPDATED HUD, that now shows all your stats and gold!
-An item that teleports you directly to your house! (no more walking when you're out of energy!)
-More stupid hidden things to do!
-ALL THE ECETERAS!!!